Summer has finally arrived! It's been a tough time for everybody during this pandemic, and our hearts go out to every couple trying to plan their dream wedding while staying safe and managing their disrupted lives.
We four owners of Barn Lights — Scott, Paul, Cole and Katie — have taken inspiration from all of the couples we've met this past year who are forging ahead bravely in their lives, together. Whether they get to have their dream wedding this Fall, or an intimate, close-circle ceremony now and the larger celebration next year, our couples are striving to adapt and make the best of circumstances… and the Barn Lights team is striving to meet everyone's special needs with generosity.
As we've posted on social media and to each of our couples, we are promising to every new couple who reserves with us for 2020 or 2021 that, as their venue, we'll stand by them no matter the State rules on social distancing; for the same package price, you'll get both an intimate 10-or-less ceremony in the barn and a larger celebration later when its safer. 
And, if the public health rules limit indoor capacity to 50, then our large venue can accommodate your party in 3 groups throughout the day; our beautiful lawn seats 160 people, and our wooded ceremony area outside seats 160 as well. Let's be creative together and stay safer while having fun!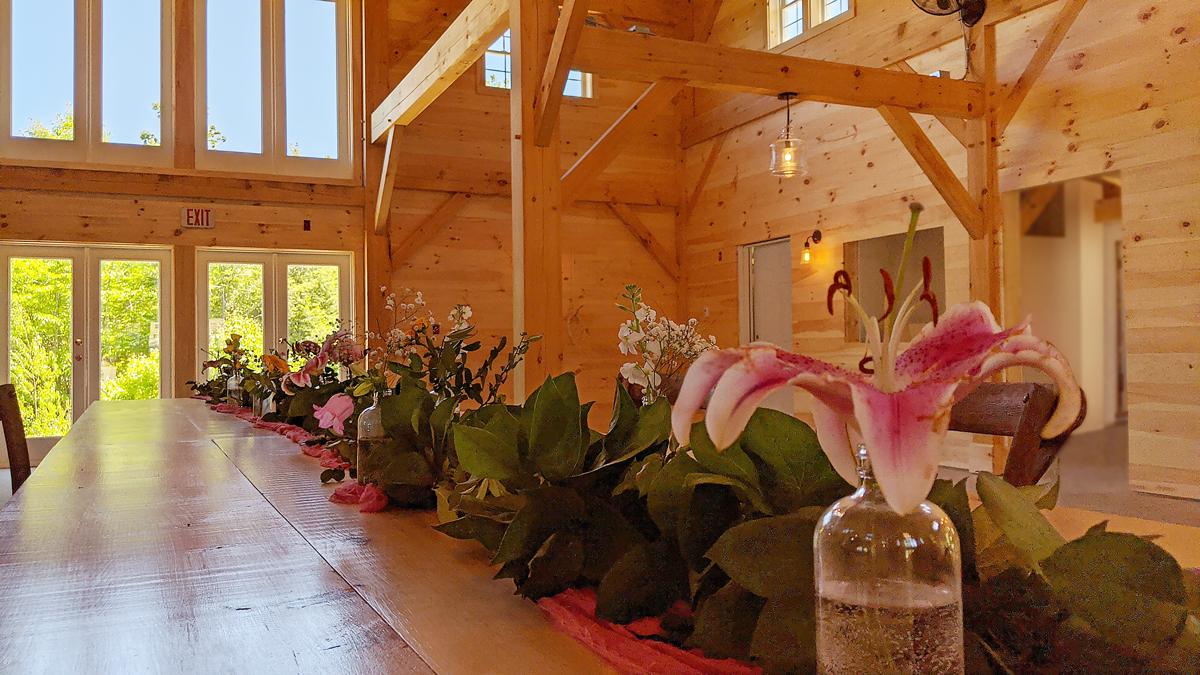 About your 2020 booking
We've already had conversions with all of our couples, but just a reminder: if your wedding or other special event was booked for this Spring, we're so sorry this pandemic has thrown things into uncertainty. You can take some comfort knowing that we have a very flexible rescheduling policy, and we're ready to help you find a new date. Just call or write us as soon as possible. 
If your wedding is planned in the Fall, you'll have your fall back date as well as your original date; and you don't have to decide until you're ready… you have priority this year!