Our favorite topic — Good Food!
Our Barn Lights Catering team would love to prepare your hors d'oeuvres (appetizers) and reception dinner,  as well as your rehearsal dinner, breakfast, brunch, or lunch. Our executive Chef Rosa and the kitchen team are talented and extremely knowledgeable about wedding catering, so you are in good hands!
Food catering is a separate budget from our 
venue rental packages
. Whether you would like a rehearsal dinner, brunch, lunch or dinner (or all four), Barn Lights Catering can provide a range of affordable to gourmet meals. See
some examples
here.
And, all
tableware, glassware,
linens,
and
cleaning
 is included in our catering plans. All of our rustic-elegant
displayware
is included, too, to create stunning food displays. And our team will set the
place-settings
 according to your desired layout, and help with decorating the tables — all as part of our full-service catering service. You won't find this value anywhere else in New England, we're confident. 
We're happy to create fun, themed menus for your wedding or event (beyond the stalwarts of "fish, chicken or beef"). Whatever you have in mind!  We can design and plan any menu to match your dreams. To help you estimate your catering costs, expect a minimum budget of $55 per guest @ 100 guests. This number varies with the overall guest count. (All of our prices are very reasonable, despite the recent shortages of everything!)
For your wedding cake we can recommend a local specialty baker to prepare the most amazing creations.  Bonus: we include cake cutting and plating for free in all our in-house catering plans! 
Our in-house catering services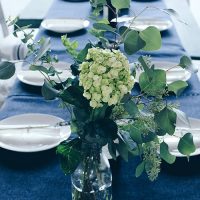 Catering Amenities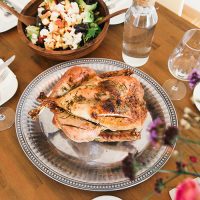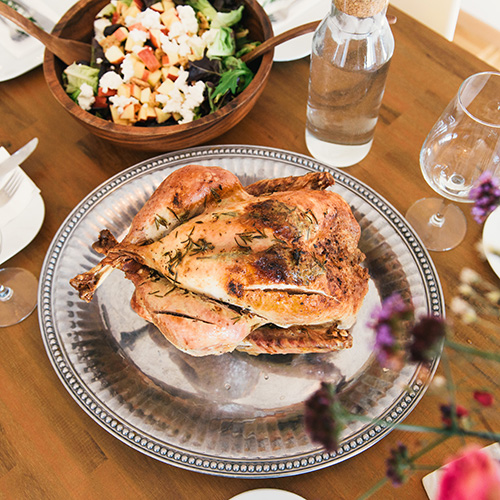 Evening Dinner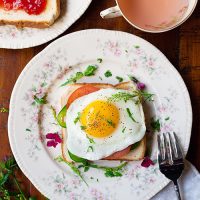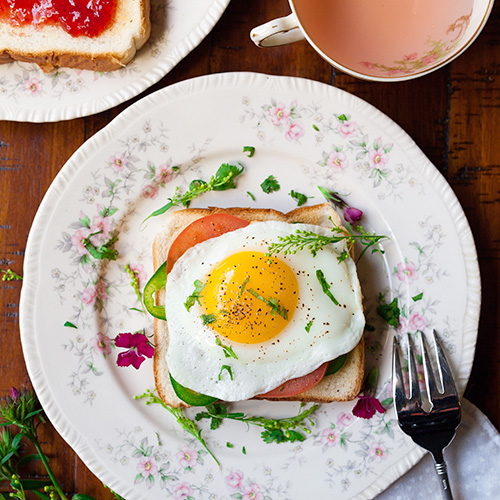 Brunch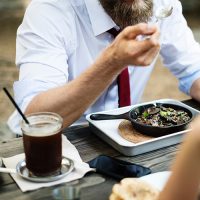 Afternoon Lunch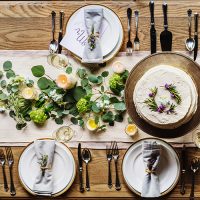 Rehearsal Dinner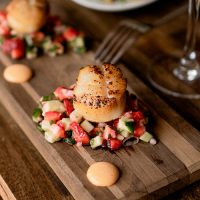 Cocktails & Hors d'oeuvres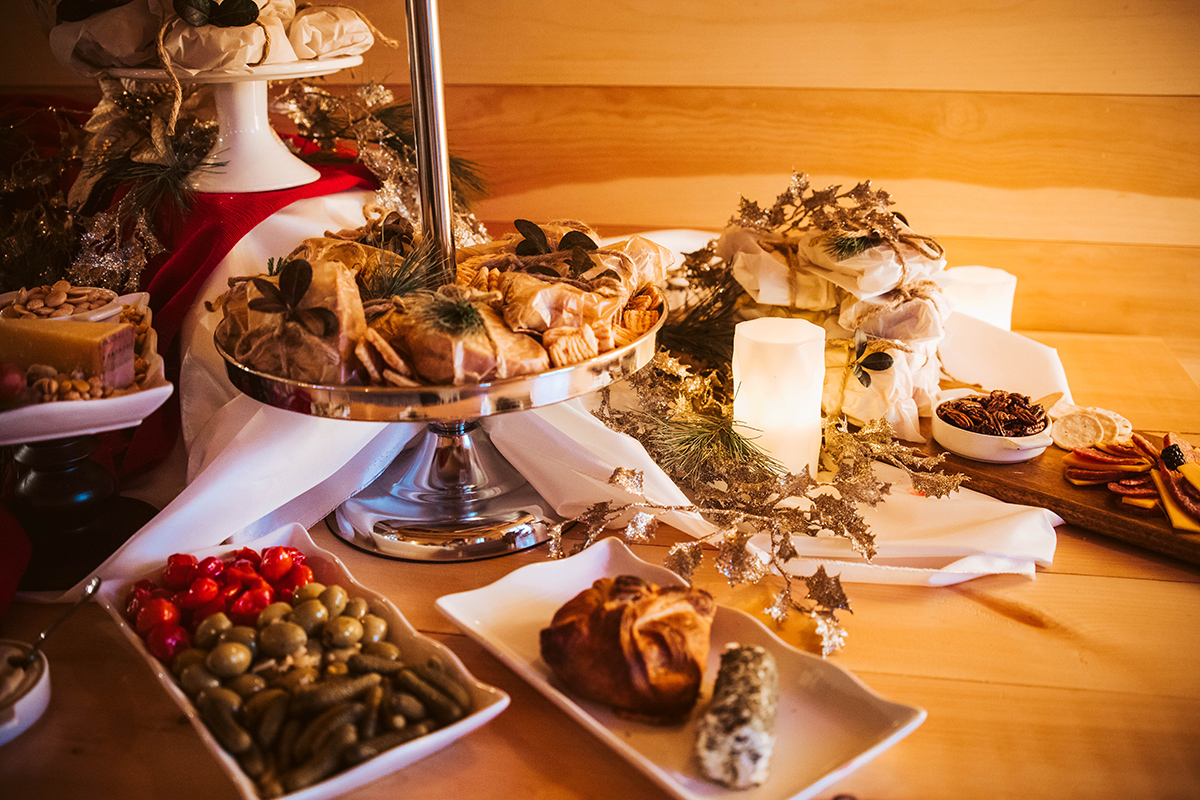 Outside Caterers – Advice & Guidelines
Third-pary outside caterers are welcome, too. Here are some guidelines and reminders if you are not using our own in-house executive chef and kitchen team.
1. BBQ or Pizza Trailers: there is room for 1 large trailer on the buffet-side of the barn, and space for a grill, too. Just note that vehicles cannot block the front entrance of the barn or the side loop driveway (between the Cape & ceremony lawn), due to fire truck access rules. Food trucks can park to the right-side of the main door (facing the Barn and must not block the driveway loop).
Sometimes trailers may be left overnight in the parking lot, until 8 am the next morning for Package 1 events. If you have a Package 2 or 3 event, your vendor could leave their trailer overnight until your checkout the next day.
2. The Barn's commercial kitchen is not available to outside vendors, as we have our own chef in residence,  food stocked, gear & equipment, and insurance rules. We do provide an outside water hose, indoor and outdoor electrical outlets, and trash barrels as a courtesy. We'll dispose of the trash bags at night for you.
The Cape and Saltbox have fridges and gas ranges for cold storage or warming that they can use if needed, during your rental timeframe. (Note they may get in the way of your own dressing preparations, so don't encourage this.)  Mobile caterers should be fully self-sufficient as would be expected.
3. Catering Insurance and safe-food handling certificates. All outside food brought in must be prepared by licensed and insured food providers. Ask for their insurance and license before the event and provide us a copy. This ensures your guests and you are kept safe from illness and liability.
4. We have various tables for their use: inside are 16 dining tables 3'x8′, plus 3 narrower wood tables, and some can be used for a buffet set up (and gift and cake tables). We have 2 folding tables as well they can borrow. The 2 side doors (right side of barn) are 36″ wide and the 14′ x 15′ outdoor area next to the side entrance makes a good buffet staging area. (The picnic tables are reserved for our staff breaks.)
5. Servers and bussers. Ensure your caterer has enough staff to serve your food (different number of staff for buffet, family style, and plated.)  Who will set and decorate the tables, fill water glasses, remove (bus) dirty dishes after eating for guest comfort, and provide guest's with personal service?  Who will cut your wedding cake? Make sure you understand who will be doing these essential services to ensure optimal experiences for your guests. 
Our full-service catering includes all of these services with the meal budget. We ensure the highest level of quality and attention to hundreds of details, so you can rest easy!   
6. Soft Beverages.  Does your caterer include the non-alcoholic "soft beverages" like sodas, teas, coffees, infused waters, and kids beverages like we do? Who will serve these before, during and after dinner? Who is going to bring the bagged ice to keep them cold, top them up throughout the day/evening, and bring/clean the hot-beverage units to serve the coffee/tea/hot chocolates?
We offer these crowd-pleasing beverages at almost no cost with our catering plans.  If your caterer cannot accommodate this level of service, we can help by offering this all as a Beverage plan at one low price per guest…  just ask!
7. Cake cutting. Does your chosen caterer include cake cutting and plating? Who will wash the utensils, dishes and silverware after?  (We include this in our catering plans at no extra cost!)
8. Tableware, Silverware, Glassware, Displayware.  Ensure that your caterer has a plan for what they will serve the food on, and that it matches your vision/aesthetic. Even with disposable tableware, ensure that their staff will set your tables and also clean them after. Who will help you with placing decorations,  favors or drink tokens, etc. ? Good questions to ask.  We include this full setup and table setting assistance in all our catering plans! 
If you need our help because your caterer does not have the staff or skills to do this, we can provided trained servers to assist with these. Please inquire for a per-guest rental package price, as we want your event to be a total success! If you rent our tableware/glassware/etc.  then we provide the skilled staff to set it and clean up, in one simple price.
9. Appetizer setup and displays.  Some external caterers do not do appetizers, or have no elegant/rustic  displayware to use. We include these important details in our plans, and we could help if needed with an Appetizer-only quote, which would include your choice of our displayware and cleaning, in one simple price. 
About Maine Food & Alcohol Taxes
Many of our wedding couples ask about Maine taxes: there are just two taxes that apply to event venues: (1) prepared food & beverage sales tax (for catering and alcohol) and (2) lodging tax. To quote a Maine.gov source:
The tax rate is 8% on sales of prepared food and alcoholic drinks sold in establishments that are licensed for on-premises consumption of liquor. The tax rate is 9% on certain rentals of living quarters.
For the catering and bartending the 8% prepared food sales tax would be calculated on these service costs (not the venue rental price).
Let's do an example for catering: the typical food cost per plate range is $50–$120 (depending on how fancy the menu offerings), so let's say $50 x 100 guests = $5,000. So the sales tax of 8% = about $400. We do not include gratuity in our tax calcs, to save you money! 
There is no Maine sales tax on venue rentals as of 2022.