We're so happy with how the cedar shingling is looking on the new timberframe Barn. Kudos to our carpentry team!
We love the look of the white trim and blond shingles. We hope you do, too!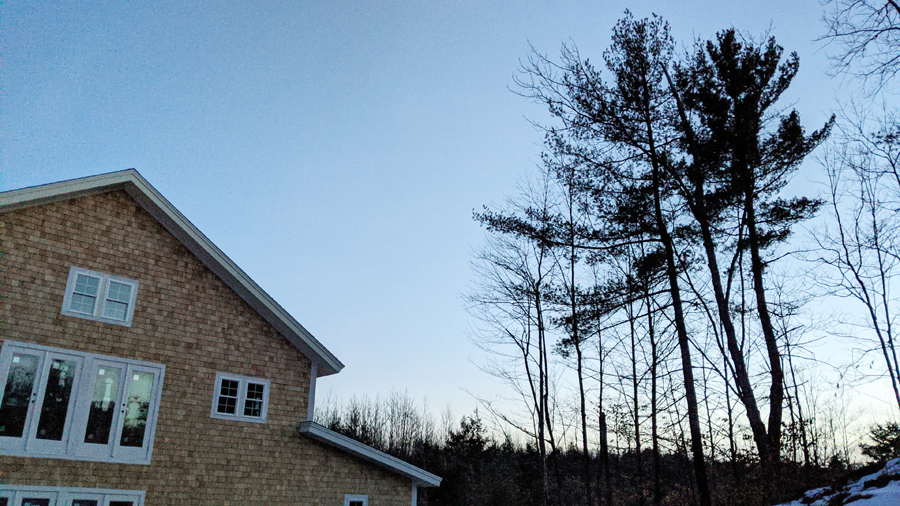 A photo of the new wedding Barn in the mid afternoon sun.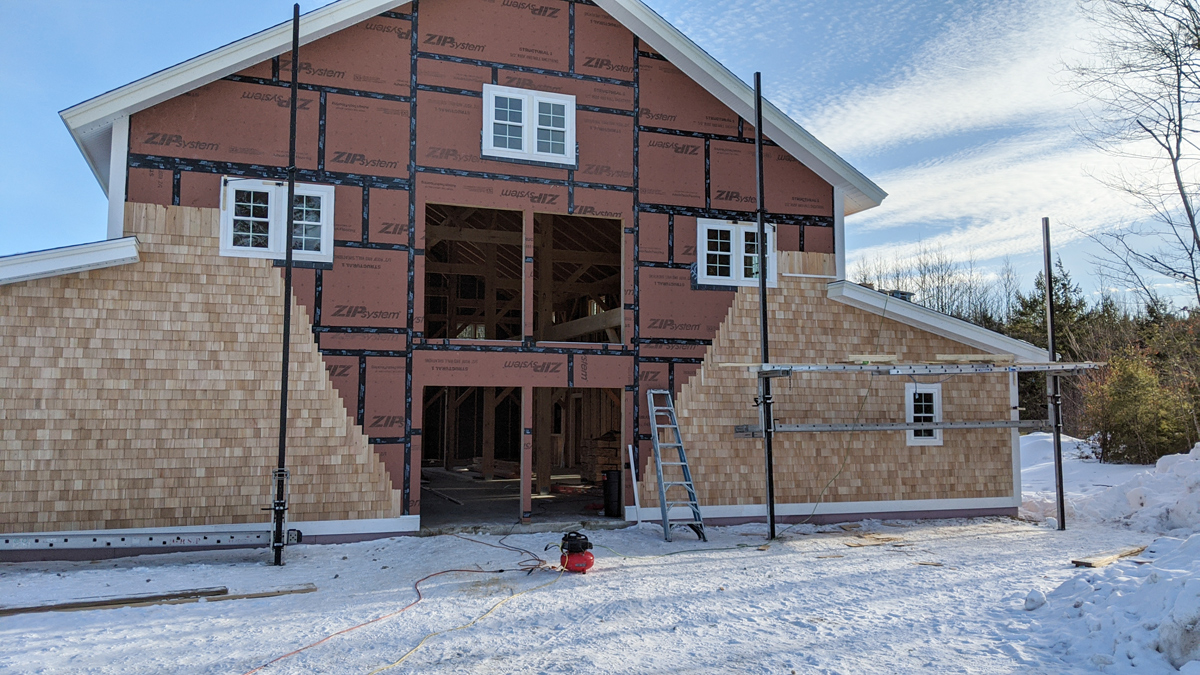 The entrance of the barn earlier this month. It's slow going to do things right!