This is the week our Barn Lights team has dreamed of for over a year: Barn Raising Week! 
Our friendly Vermont crew arrived on Monday and began staging the massive timbers. Then, within two long strenuous days they erected this much so far—astounding! 
Imagine the indoor events you can hold in our 4-season timberframe barn. We hope you\'ll consider the rustic elegance of Barn Lights\' wedding and event venue here in Acton, Maine. Contact us for a tour!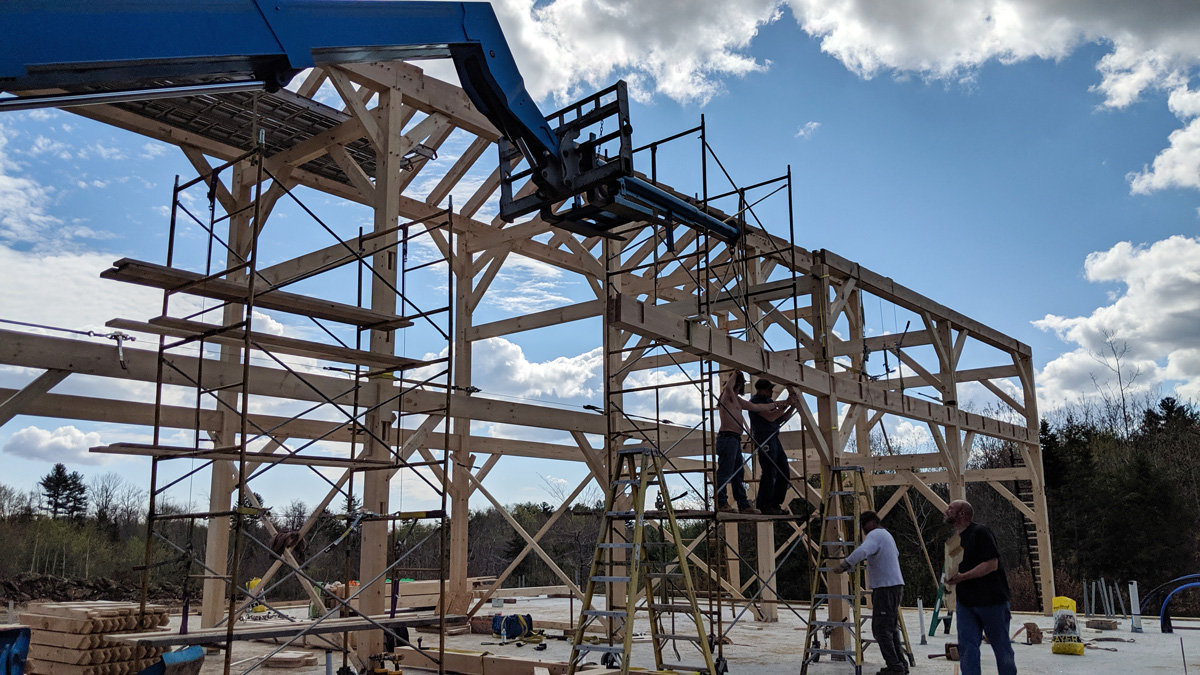 Pine and hemlock timbers are precision cut to fit together, then are joined together by hardwood pegs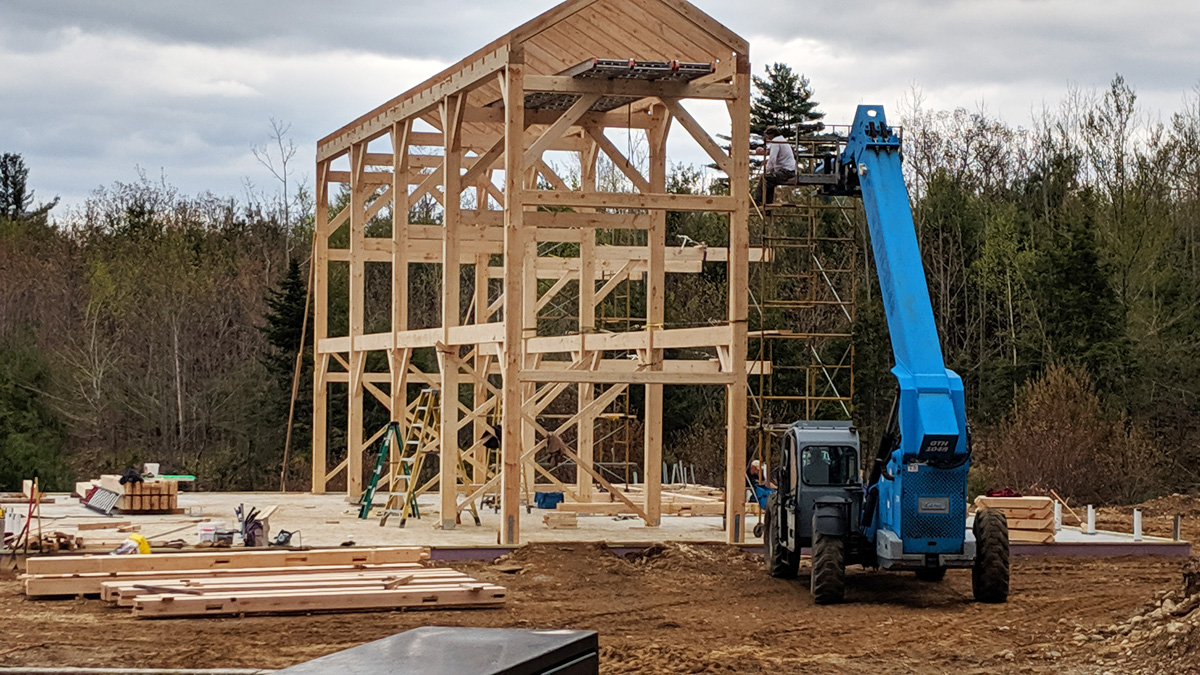 The Barn is 30ft tall down the middle, it\'s like a great hall of old England, with timbers soaring overhead.
Watch a short clip of a timber being persuaded into place 🙂