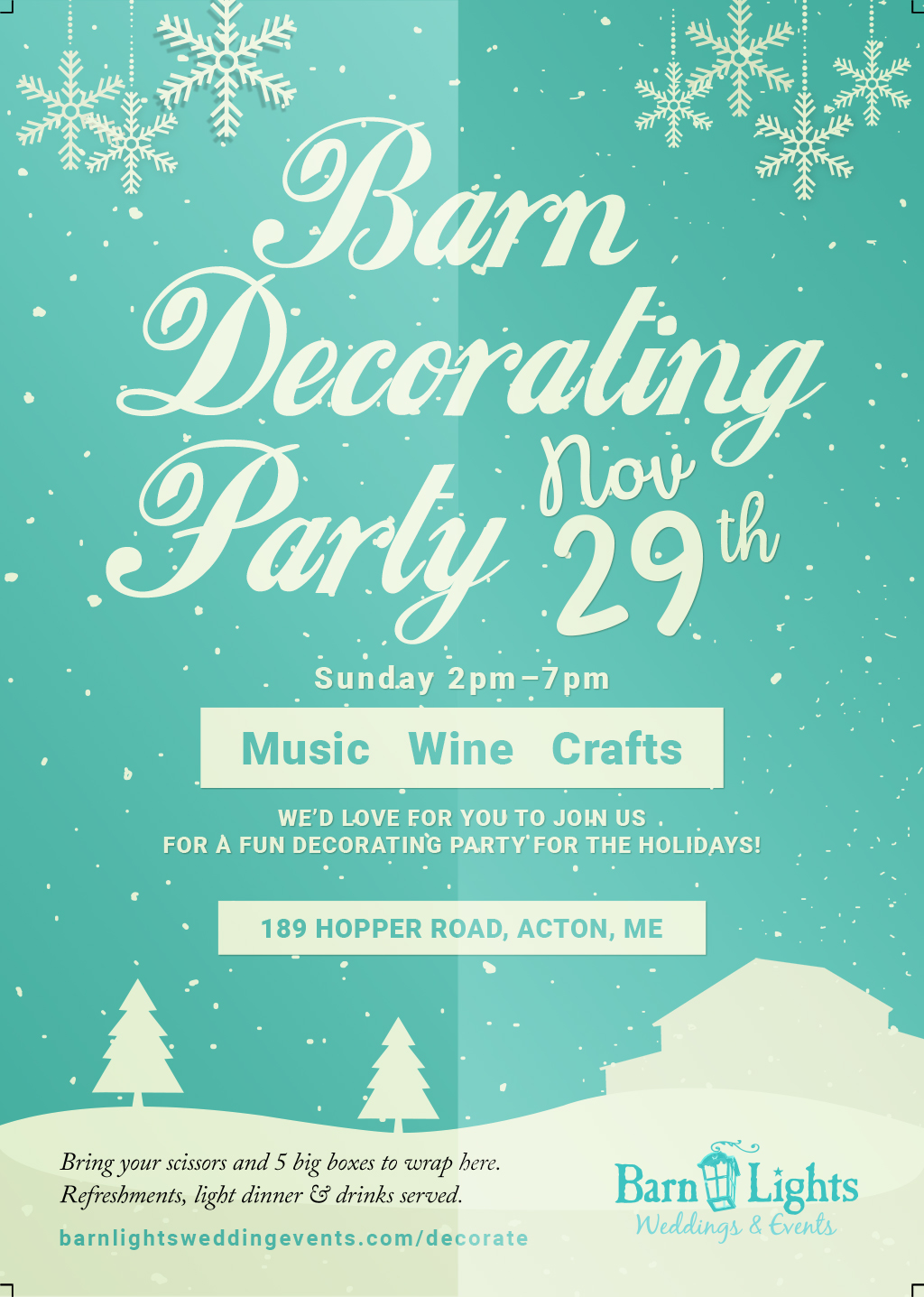 When is the Party?
Sunday, November 29 from 2pm–7pm (leave when you need to!)
At Barn Lights, at 189 Hopper Road in Acton, ME. We share a driveway with mailbox 187. Here's a Google Map:
https://g.page/BarnLights?share
What to Bring
Just bring yourself, your face mask, your scissors (and maybe a portable sewing kit), and 4-5 used cardboard boxes (maybe online shipping boxes) to wrap up as presents for a few big gift displays. Ideally 1 ft square or bigger, rectangular, too. Nothing larger than 3ft long or tall.
We'll decorate wreaths, a tall real Christmas tree, hang lights, wrap drapes, and set up table decor. And of course decorate with ornaments and holly!
Treats
As a thank you for your generous help we'll provide finger foods, a light dinner, and of course wine and seasonal punch drinks!
Questions
Reach out to one of us owners that you know: Katie, Cole, Scott or Paul. Thank you!